News Release
December 22, 2020
Medica Extends Support for Nebraska Members Impacted by COVID-19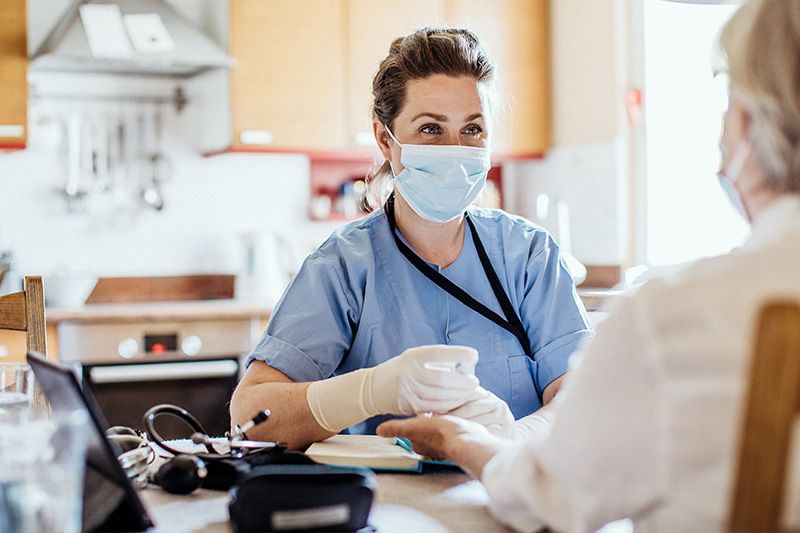 Omaha, NE — Medica announced today that it is extending cost-sharing waivers for in-network COVID-19 hospitalization on fully insured group, individual and Medicare health plans through March 31, 2021.
The extension is in addition to a number of other measures taken by the organization to help patients, providers and the community weather the pandemic.
The average cost to treat a hospitalized patient with COVID-19 is $30,000 and can often exceed this figure depending on the patient's condition, according to a study from America's Health Insurance Plans (AHIP). By continuing to waive the standard cost-sharing requirements, Medica is making care more affordable and accessible during the national health crisis.
"Medica recognizes the impact of COVID-19 throughout the state and we are committed to supporting our members throughout this crisis," said Patrick Bourne, Medica Market Lead for Nebraska. "The health and safety of Nebraskans remain our top priority and we will continue to find innovative ways to offer our help to those affected."
Medica has taken the additional following steps in response to the COVID-19 pandemic:
Treatment: We are continuously assessing all aspects of care from diagnosis to hospitalization, as well as any other requirements, such as prior authorization or pre-certification requirements to ensure timely access to appropriate care. This includes following developments closely and monitoring rapid changes in testing protocol, possible treatments in clinical trials and the emerging development of several possible vaccines.
Testing: Medica has waived copays, coinsurance and deductibles for the cost of medically necessary COVID-19 diagnostic testing. Medica covers rapid diagnostic tests and standard nasal and saliva diagnostic tests. This applies to testing that meets guidelines from Centers for Disease Control and the Food and Drug Administration (FDA), and is ordered by an appropriate medical professional. Medica will also cover the cost for FDA-approved antibody tests after a suspected (not confirmed) COVID-19 diagnosis.
Telehealth: Virtual care is covered for visits with a network provider. We expanded the availability of telehealth visits to include visits from a home environment, visits using additional technologies such as FaceTime or Skype, and visits using audio only when video is not available.
COVID-19 vaccine coverage: Like most vaccines, the new COVID-19 vaccine will be among the recommended immunizations for members as it becomes available. Medica will waive copays, deductibles and coinsurance for COVID-19 vaccines administered through an in-network provider as the vaccine becomes available through the government's multi-phased approach.
Community giving: Through the Medica Foundation, Medica in the spring of 2020 provided $200,000 in emergency donations among nine Nebraska non-profit organizations and community health centers that play important roles in addressing needs in communities statewide, especially during the coronavirus pandemic. Recently, the Medica Foundation also provided $30,000 to four additional organizations for a total of $230,000 in coronavirus-related grants so far in 2020.